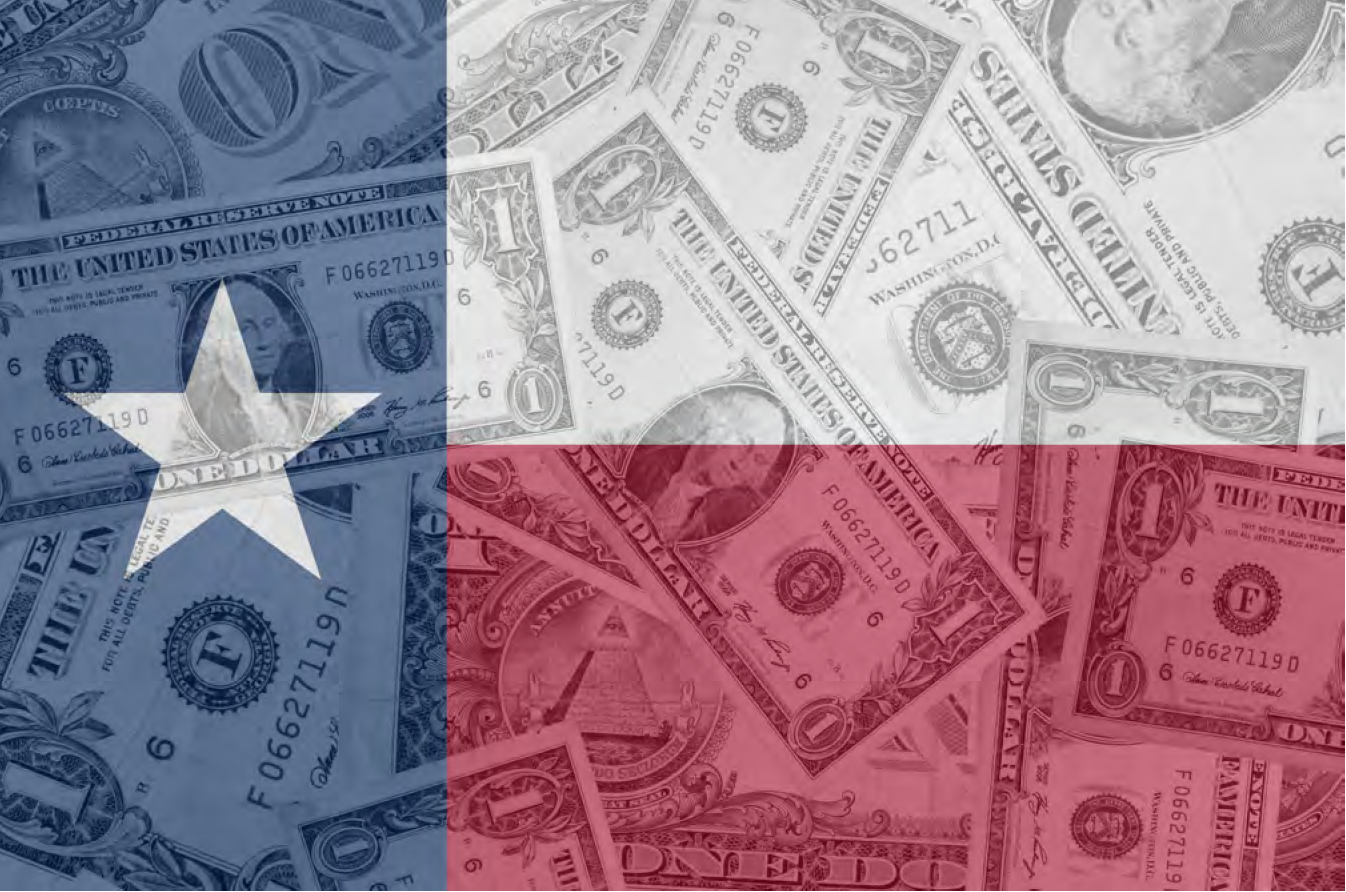 Texas Economic Predictions
From Texas Real Estate Research Center
Economic forecasts are tricky, what with so many state, national, and global variables at play (to say nothing about how a devastating weather event such as a hurricane or winter storm can reshuffle the deck mid-year). But using their collective understanding of current economic and market conditions and by looking at past market trends, the Texas Real Estate Research Center's (TRERC) research team has made some educated guesses for 2023.
A few known risks in the near term may impact this forecast, and exactly how these scenarios play out will shift TRERC's expectations. The direction and intensity of the following national and international factors will have a large influence on the Texas economy:
• China's zero-COVID policy and responses to on going public protests, which are hampering the global economy.
• Russia's war against Ukraine, which has disrupted the global grain and energy markets, increasing instability across the globe.
• Europe's energy situation (related to Russia's war), which is especially dire and could worsen depending on the severity of winter.
The outcome of the Federal Reserve's attempts to control inflation through higher interest rates.
With that in mind, here is TRERC's forecast for 2023, given current conditions.
General Economy
• Inflation will likely stay elevated through 2023.
• The Federal Reserve continues raising interest rates to attempt to rein in inflation. Even if successful, that success will not likely be reflected immediately and completely.
• If a recession occurs, consumer prices would fall faster than otherwise due to a lack of consumer demand related to a loss in consumer income.
• Inflation could be pushed higher if supply constraints from China and Europe increase or if volatile energy prices are higher than expected.
• Employment growth will moderate. Employment has increased over the last 18 months because of the recovery from COVID shutdowns.
• Texas has now more than recovered jobs lost during COVID and has returned to the long-term trend line of employment. Going forward, the state is expected to return to the longer-term trend rate of growth.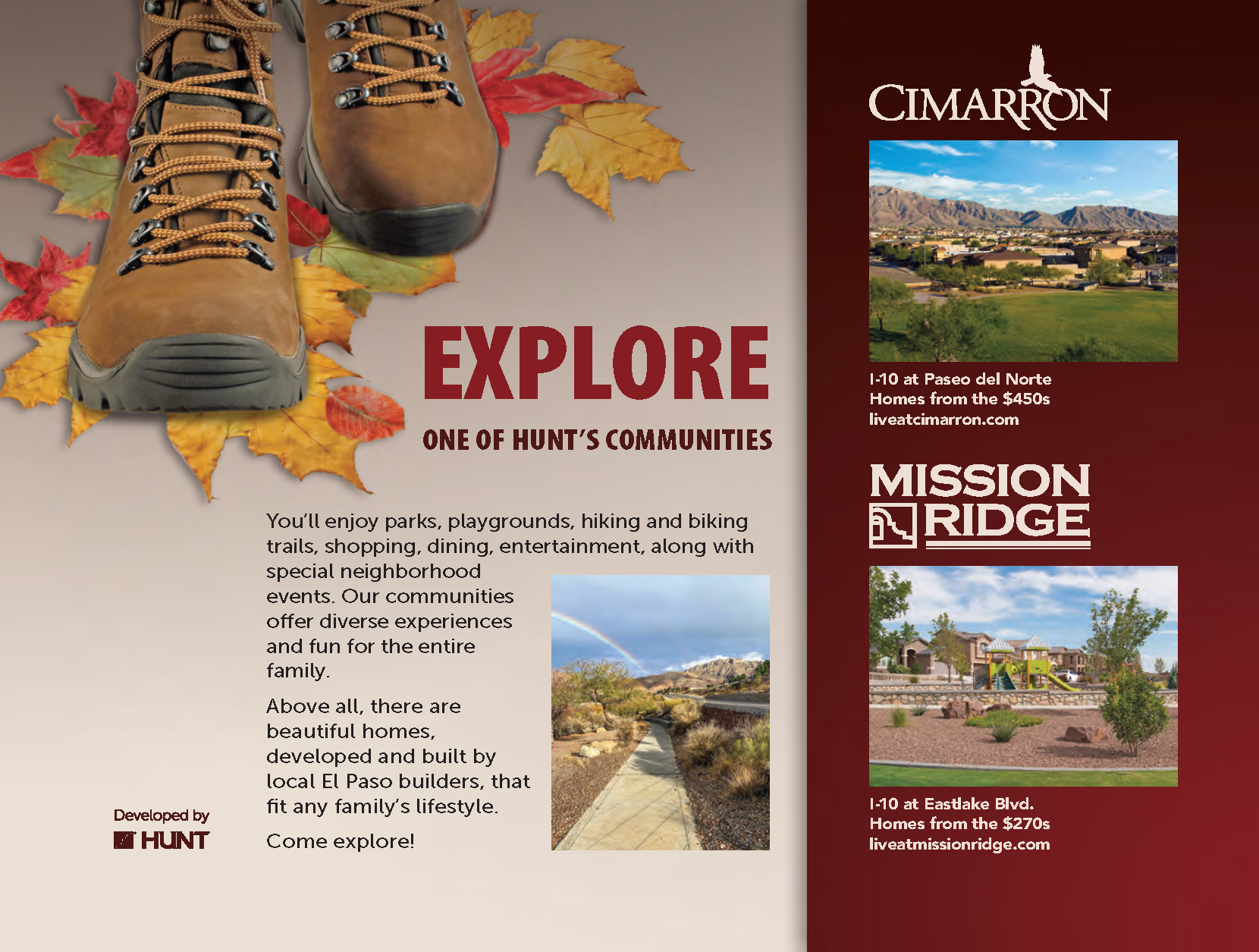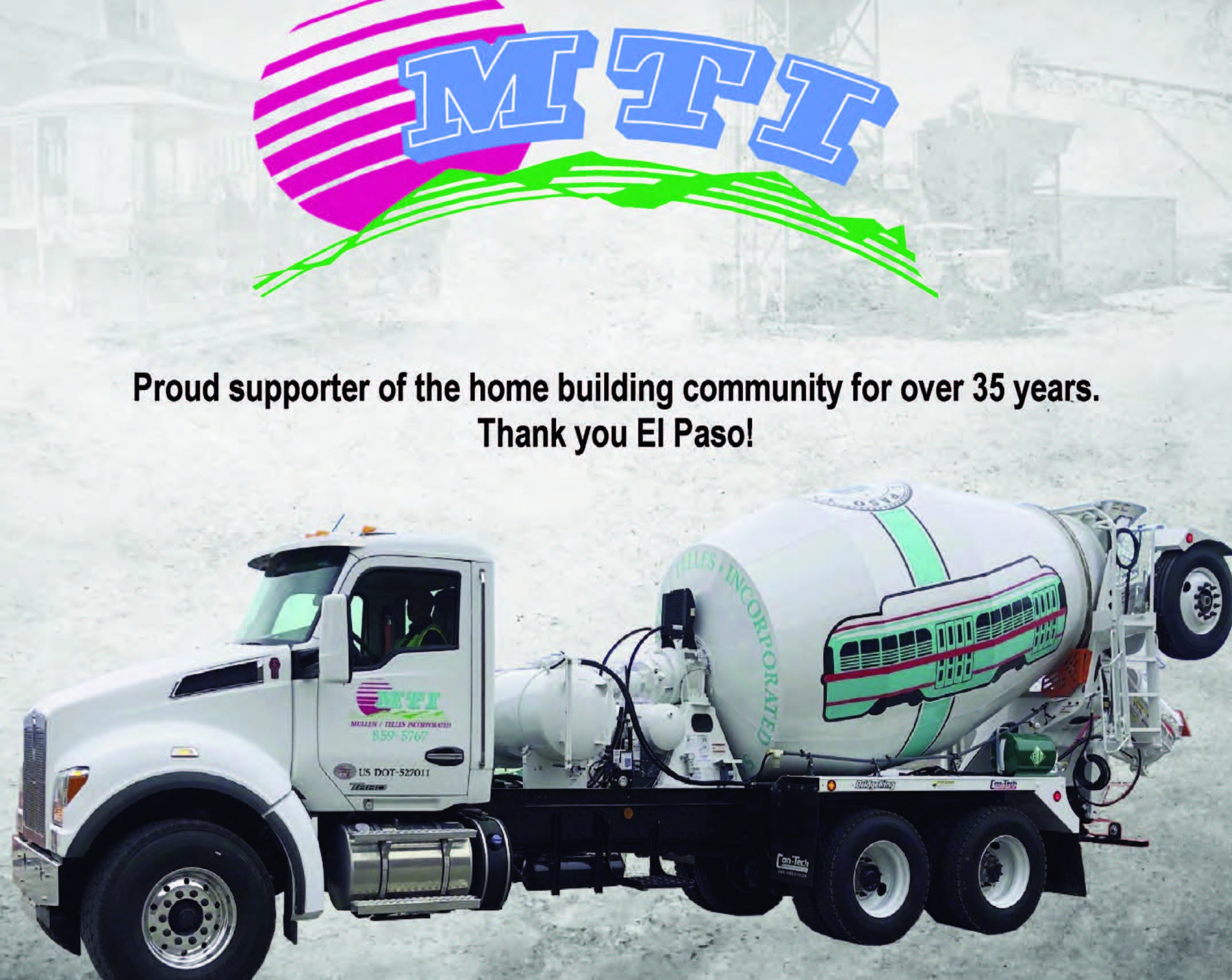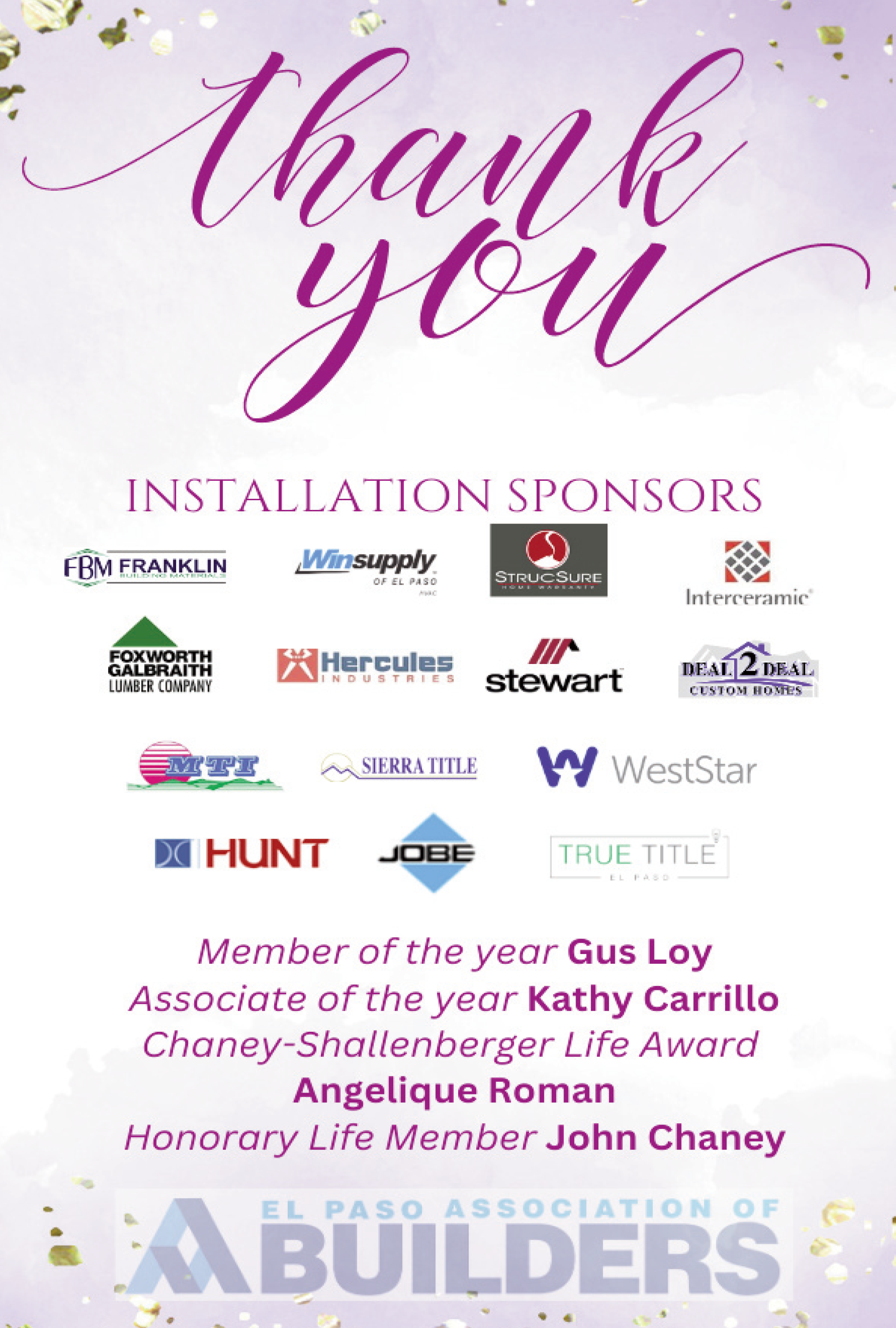 Ushering in the new year with thanks, appreciation
EPAB President's Message
Gus Loy, President
El Paso Association of Builders
So here it is, my final column for 2022 as President. There are so many things that are going through my brain about this time, how fast it's gone, and how much I have enjoyed it. My goals were to keep the association moving forward, hoping not to mess things that Sal Masoud had accomplished during his term. Sometimes just doing that is an accomplishment, and while I look back and see how much we did I see that we had a good year. Not all things were good but enough to make me think we did well.
I believe that Delton will do a great job, as he has been engaged for some time with us. It seems that he's been around for decades, yet he's been involved with us for less than a decade. I think this shows what one person can accomplish within a group like us. Likewise Jaime Gonzalez and Victor Robles have a couple of opportunities to make the association stronger and stronger. Angelique Roman has been a rock by heading up the Associates, dedicated, involved, and so good at what she is doing for us.
I want to thank two special people, Ms. Margaret, and Ray. I cannot begin to tell you how much respect and love I have for both. I cannot think about the association without thinking how different it would be without them. That day will come but I'm glad they were here for me.
So as I turn the key over to Delton, I want to simply say thank you for allowing me to serve you. I hope I made you proud.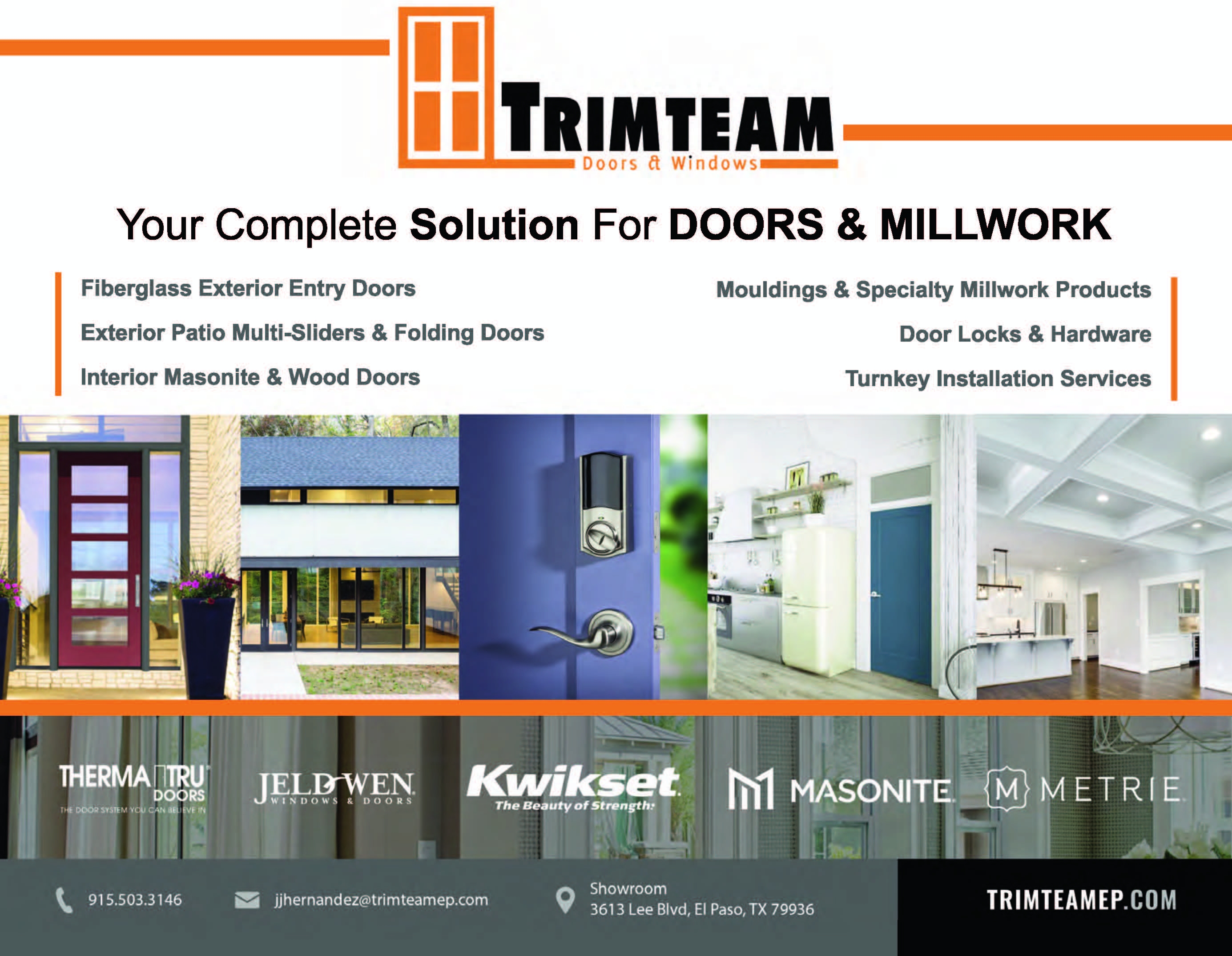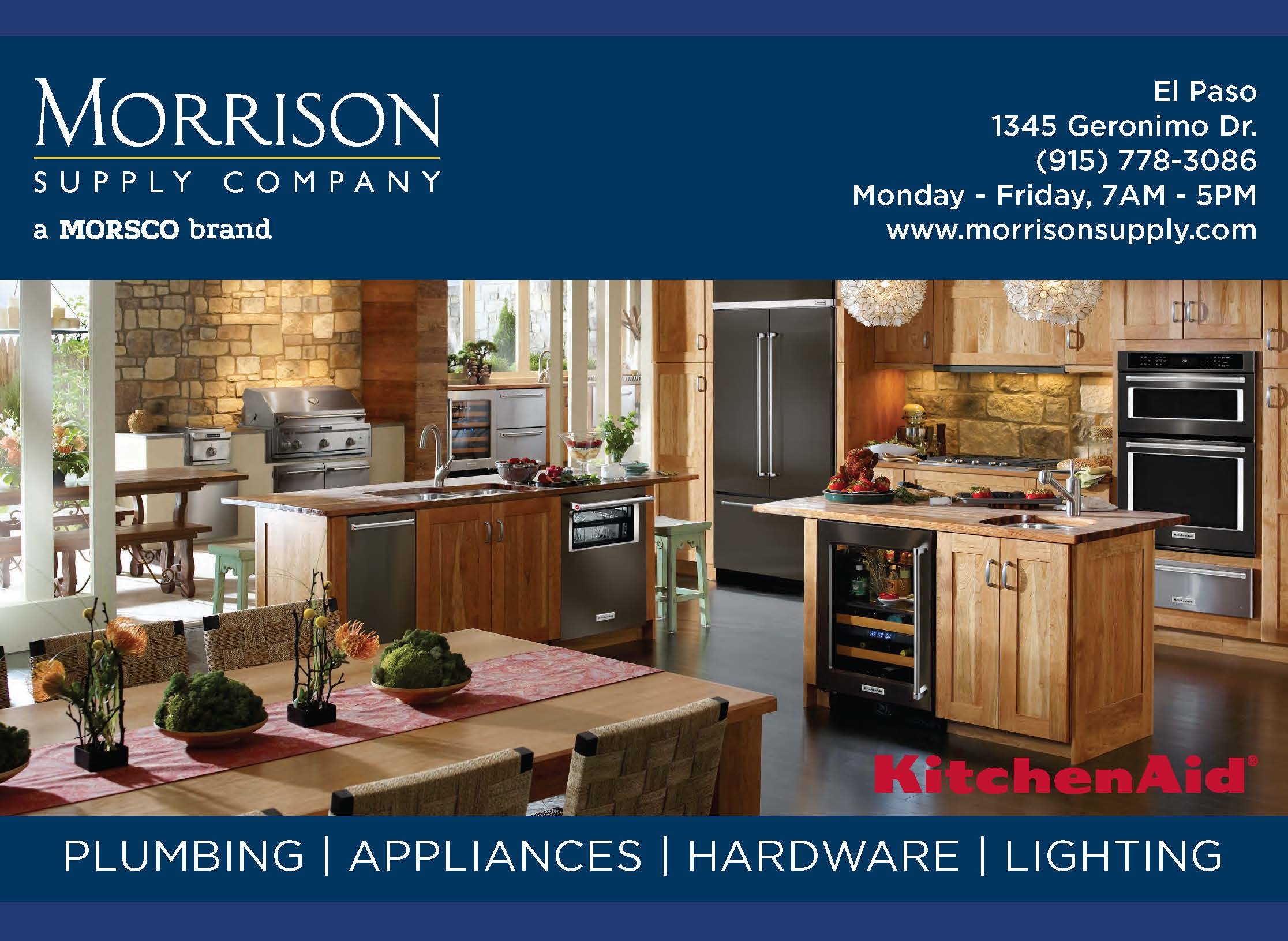 Executive Message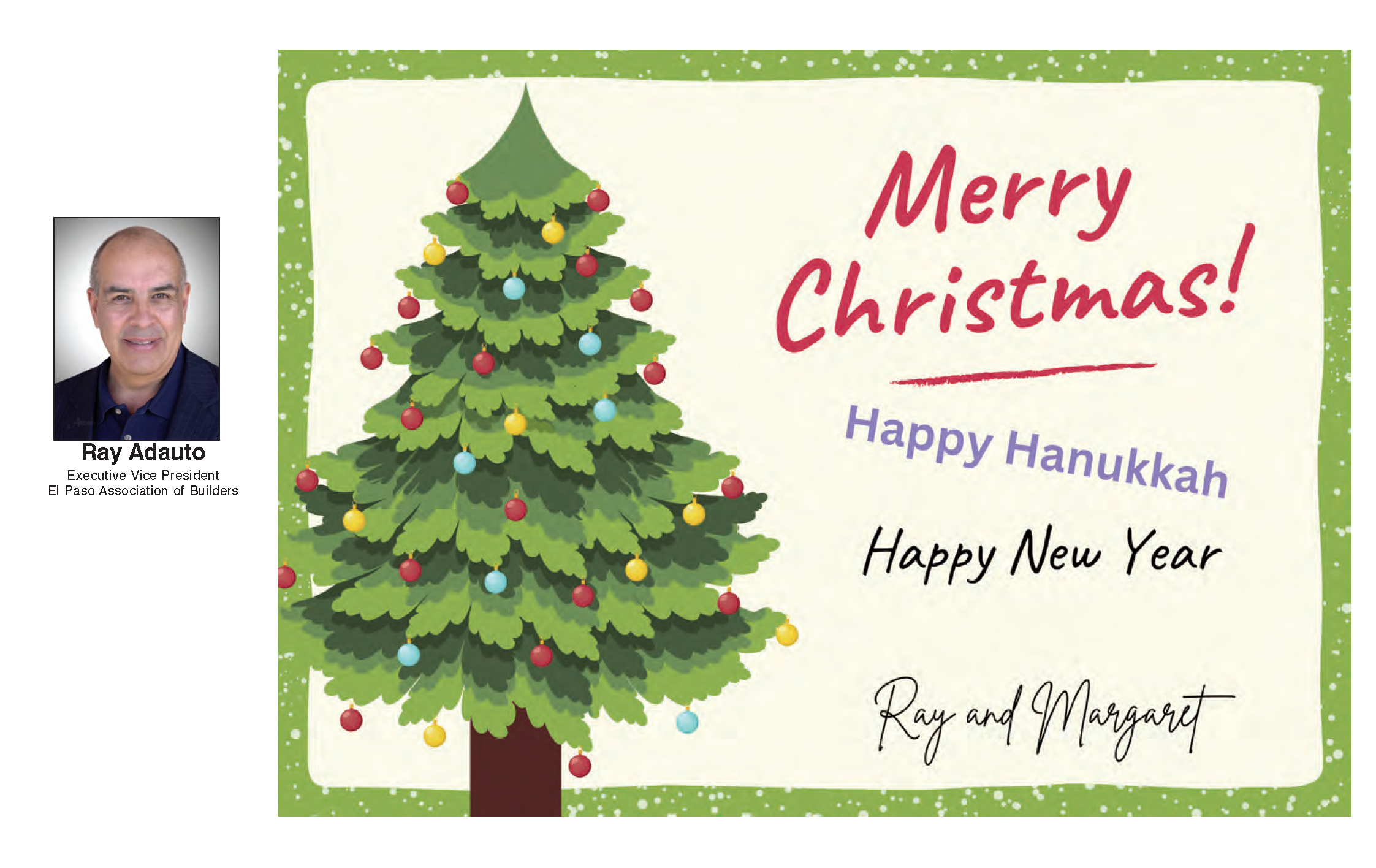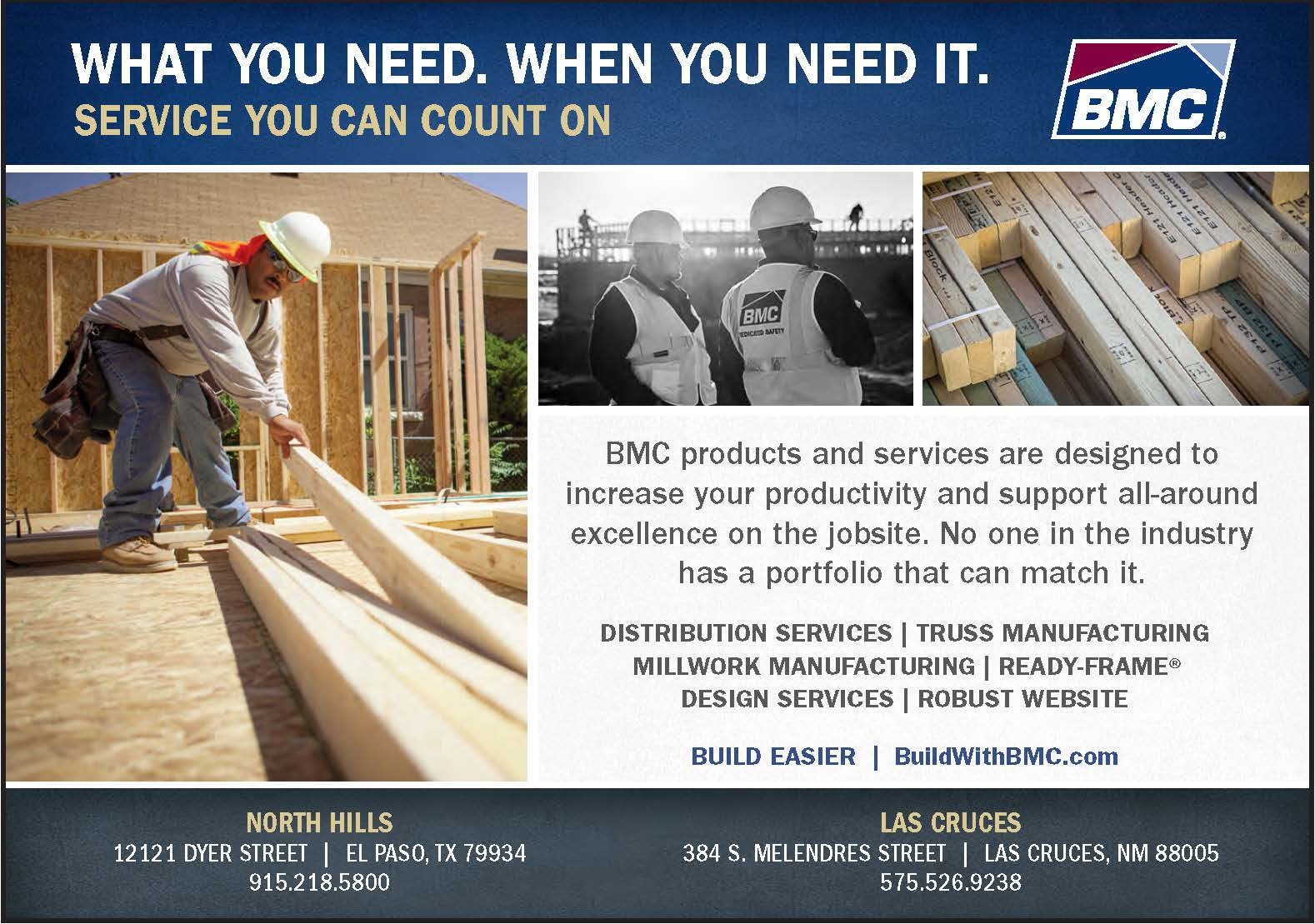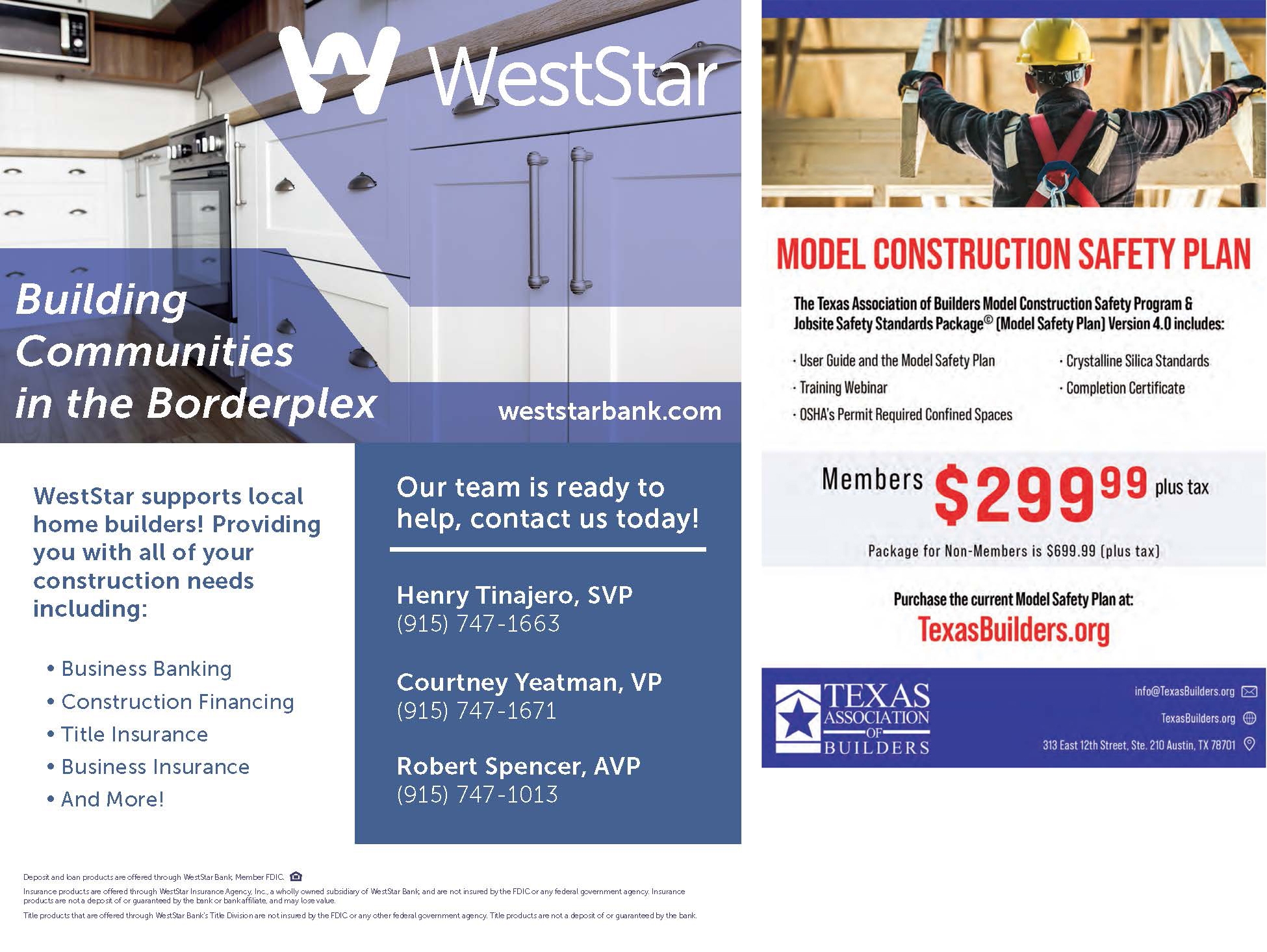 Builders cut prices, offer incentives
As the housing market has slowed rapidly over the past several months, builders have increasingly been reducing prices and offering special sales incentives – but nowhere near the same rate as during the 2007-2008 Great Recession when the housing sector cratered.
In November 2022, a relatively high 36% of single-family home builders reported reducing their prices, and 59% were offering special sales incentives. These percentages have steadily been growing since July, when 13% of builders reported that they had reduced home prices during the previous month to bolster sales and/or limit cancellations. However, they are nowhere near the high-water mark recorded from May 2007 through March of 2008, when the share of builders cutting prices was consistently 48% or higher and reached a peak of 59% in October 2007.
Among builders who did reduce their home prices, the average reduction was 5% in July 2022, and 6% in three subsequent surveys conducted through November. In the 2007-2008 crisis period, however, the average monthly reduction in house price was consistently 7% or higher — reaching 10% in February of 2008.
Meanwhile, the use of sales incentives (price discounts, free upgrades, etc.), which continue to be a standard business model for many home builders, has been on the rise in recent months. For a historical perspective, when NAHB first put this question to builders in May 1995, 74% reported offering sales incentives. The percentage never fell below 50 until July 2022, when it dipped to 43.
During the latter part of 2022, the share of builders offering incentives increased from 43% in July to 53% in September and 59% in November. However, during the 2007-2008 Great Recession, the share offering incentives was usually well over 70% — and peaked at 86% in December 2008.
The chart at right illustrates the five most common type of incentives that builders are currently using to boost sales and/or limit cancellations: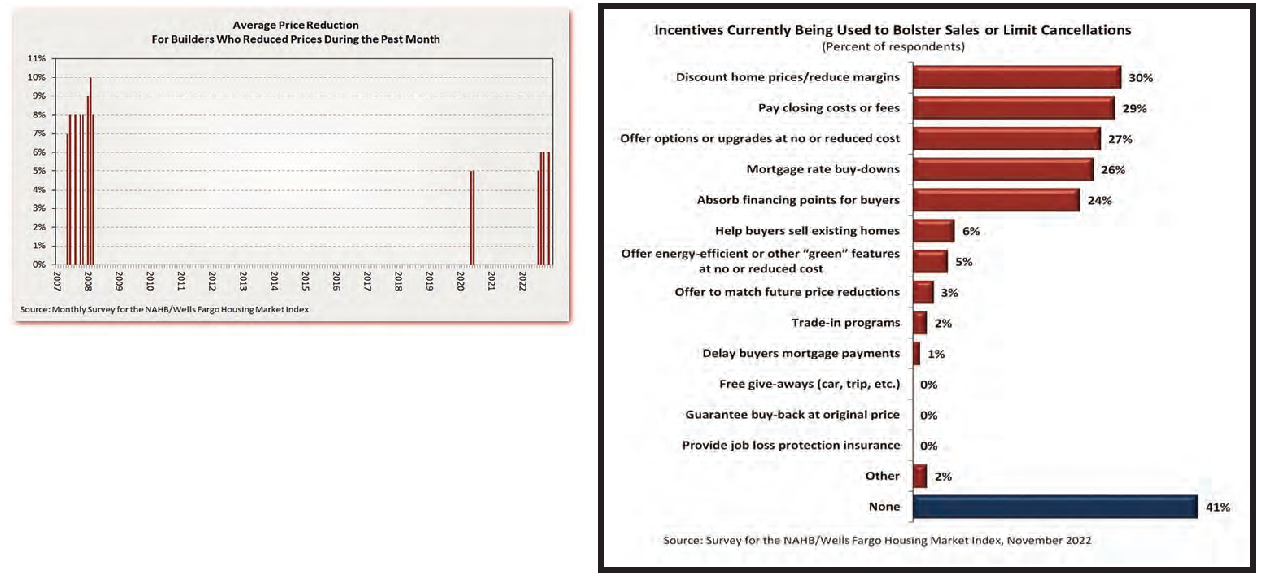 ECONOMIC OUTLOOK
Elliot Eisenberg
Economic & Policy Blog
Elliot Eisenberg, Ph.D. is a nationally acclaimed economist and public speaker specializing in making economics fun, relevant and educational.
Fed Funding
As expected, the Fed bumped rates 50bps earlier today to 4.375%. Markets were hoping the Fed might halt increases going forward due to declining inflation, and because in September Fed members anticipated raising the fed-funds rate to slightly above where it's now. Those hopes were dashed. The Fed now expects to slowly raise the fed-funds rate another 75bps-100bps and keep the higher rate there through 2023! Bring on the recession.
Inspirational Inflation
The November CPI rose 7.1% Y-o- Y, down from 7.7% last month, and a 6/22 peak of 9.1%. Better yet, shelter, which while up 0.65% in November, is down from 0.75% in September and October, is at a four-month low, and is falling quickly. This matters because shelter was by far the largest single contributor to headline and core inflation this month. After tomorrow, the Fed should stop hiking, but won't.
Rate Reduction
Of late, long-term (10-year) interest rates have fallen quite dramatically, by about two-thirds of a percentage point. However, short-term (2-year) rates have fallen by only half as much. Thus, the yield curve inversion, an accurate recession indicator, has gotten worse. This implies that the Fed will keep short term rates high for now to quash inflation before lowering them as the impending recession makes itself increasingly felt in latter 2023.
Charm Pricing
While prices ending in $0.99, like $4.99 of $399.99, known as charm pricing, look good, they are on average 18% more expensive than when identical items have different prices. Stores do it because we think it signals a good deal! Worse, when firms raise prices, as they are now frequently doing, the new higher price is often a charm price to soften the blow.
Great Goods
In 1/08, and the start of the Housing Bust, household spending on goods was 34% of income, but it quickly fell to 32% by early 2009, near the end of the recession. It then resumed rising and was 36% pre-Covid. Then in just months it skyrocketed to 40%, a bump of four percentage points, what had previously taken 11 years! It's still at 40%, 2.5 points above its pre- Covid trend.
Car Costs
Used car prices declined 0.3% in November M-o-M, are down 14.2% Y-o-Y, and are back at prices that prevailed over a year ago in 8/21. Compact cars enjoyed the smallest Y-o-Y decline at 10.5%, followed by vans and sports cars at 11.6%, and pickups at 11.9%. Mid-sized cars fell more than average at 14.4%, as did luxury cars that tumbled 15.6%, and the worst performers were SUVs/CUVs that weakened 16.4%.
Simply Soccer
The Friday File: Since the first World Cup in 1930, eight nations have won. Brazil is the only nation to have competed in all 21 World Cups (no competitions were in 1942 and 1946) and has won five. The best U.S. showing, third place in 1930 in Uruguay. Pele has won the most times, three. The Netherlands is the best team to have never won with five top four finishes.
Stupendous Shipping
Pre-Covid, the container shipping industry earned profits of $1 billion/quarter. With the arrival of Covid, however, profits soared. During 20Q4 they were $10 billion, in 21Q1 they hit $20 billion, by 21Q3 they were $48.1 billion, and in 22Q1, $58.7 billion. The peak, 22Q2 at a mind-blowing $63.7 billion, 145% more profit than Facebook, Apple, Google, and Netflix combined. In 22Q3 profit eased to $58.9 billion, still 1% of GDP!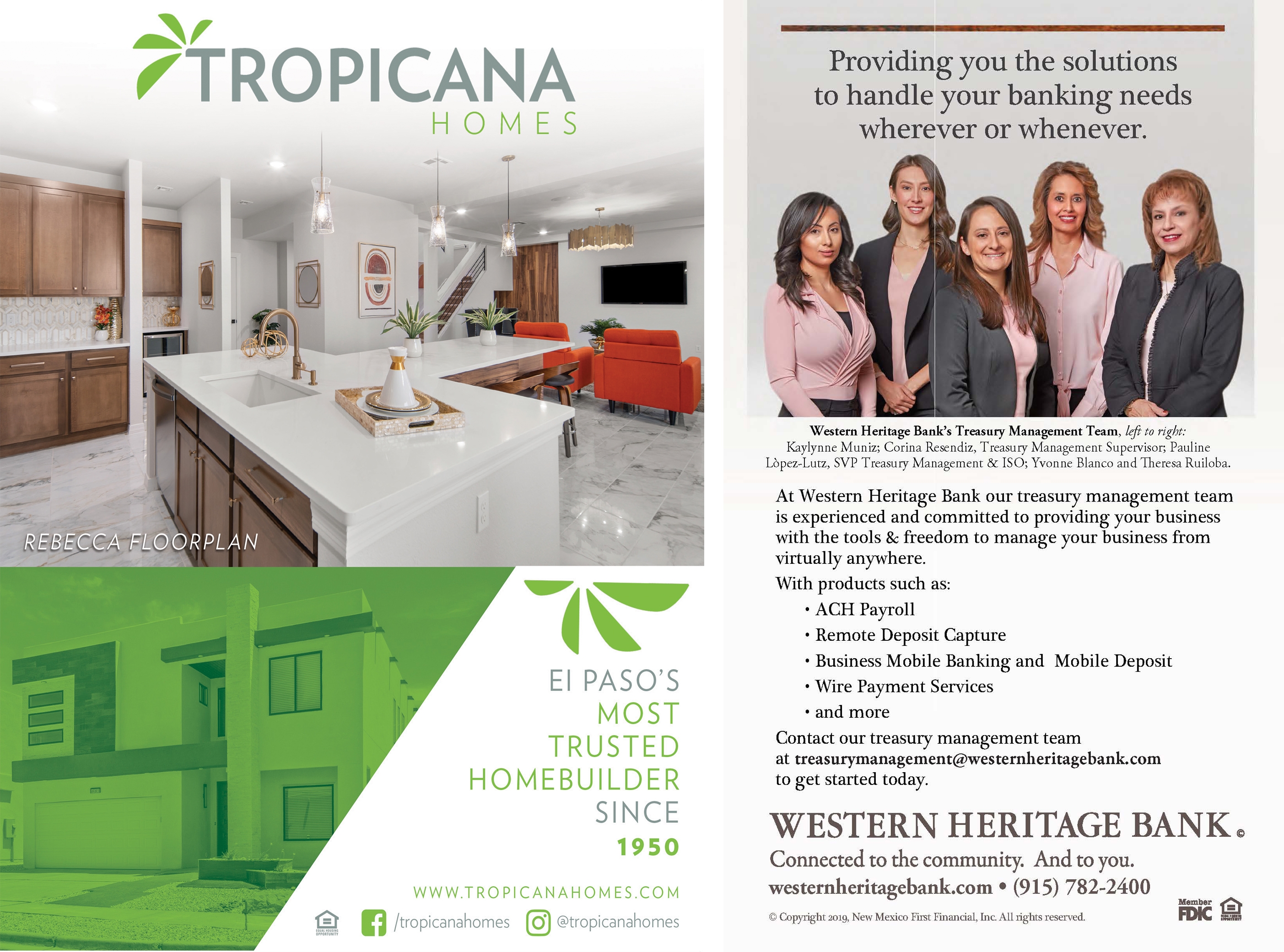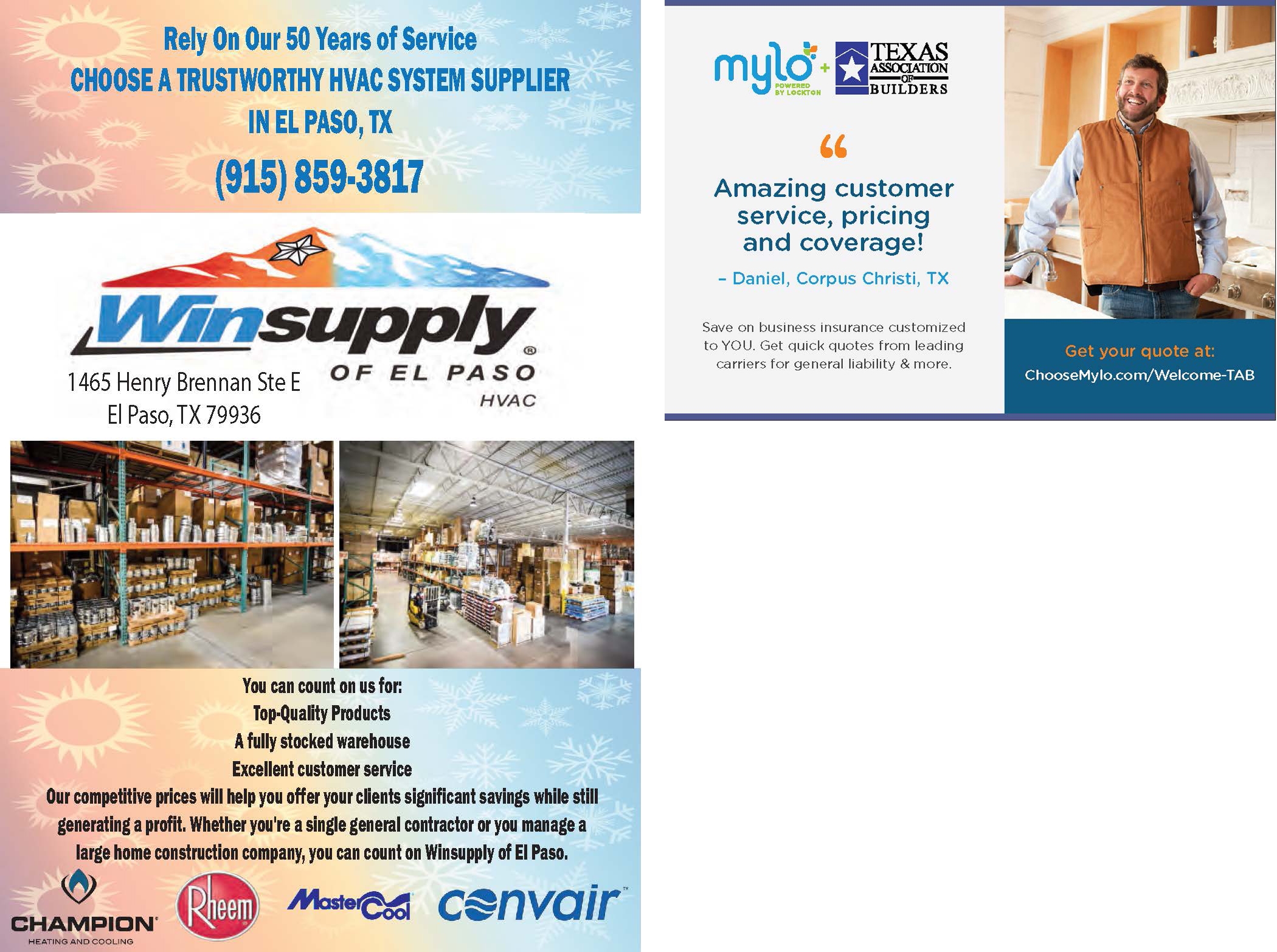 Single-Family Construction Slows in Post-Covid
The big jump in single-family home building activity that occurred in the aftermath of the COVID-19 pandemic in large metro outlying counties and exurban areas has shown a marked decline over the past 12 months, according to the latest findings from the National Association of Home Builders (NAHB) Home Building Geography Index (HBGI) for the third quarter of 2022.
"The single-family construction slowdown is not just limited to regions of the country that experienced the fastest production growth over the past year," said NAHB Chairman Jerry Konter, a home builder and developer from Savannah, Ga.
"Home building activity has slowed in nearly all regions and large and small metro markets as high mortgage rates, elevated inflation and stubbornly high construction costs act as a drag on consumer demand and housing affordability."
"While the bulk of single-family construction continues to occur in the South and lower density markets where job conditions are more favorable and housing costs are lower, the data clearly show these areas are acting as a leading indicator for the entire housing market," said NAHB Chief Economist Robert Dietz. "They are registering the largest production declines, even as other regions—including large metro core and suburban counties—are also displaying weakness as the national housing market has fallen into a recession due to rising mortgage rates and a slowing economy.
The HBGI is a quarterly measurement of building conditions across the country and uses county-level information about single- and multifamily permits to gauge housing construction growth in various urban and rural geographies.
The index shows that large metro outlying counties (exurban areas) registered the largest 12-month decline in single-family production, falling from a 31.9% growth rate in the third quarter of 2021 to a minus 4.4% rate in the third quarter of 2022. Smaller metro outlying counties also saw a significant deceleration, registering a 30.6% percentage point drop for its growth rate during the same period. Urban core areas in both large and small metro areas also posted negative growth rates during this time frame.
Rural counties, including micro counties and non-metro/micro counties, were the only counties to post a positive year-over-year growth rate.
However, the multifamily market tells a different story, as the HBGI's submarkets in multifamily home building showed the following increase in growth between the third quarter of 2021 and the third quarter of 2022 for large and small markets as metro area economies reopened following covid-era restrictions:
Multifamily construction in large metro suburban counties increased from an 18% growth rate to a 27.5% rate, and large metro core counties experienced a 7.1 percentage point increase.
Large metro outlying counties decreased from a 44.1% growth rate to a 31% rate.
Other key findings from the third quarter HBGI show that building activity continued to shift away from centralized markets toward more outer, smaller areas:
From the first quarter of 2020 to the third quarter of 2022, the market share for single-family home building in large metro core and inner suburbs fell from 44% to 41.3%.
In contrast, single-family home building in outer suburbs and exurban areas in large and medium sized metros has increased from 18% to 19% during the Despite the recent uptick, high density multifamily construction in large metro core areas registered a similar decline during this two-and-a-half-year period, falling from 41% to 38.4%.